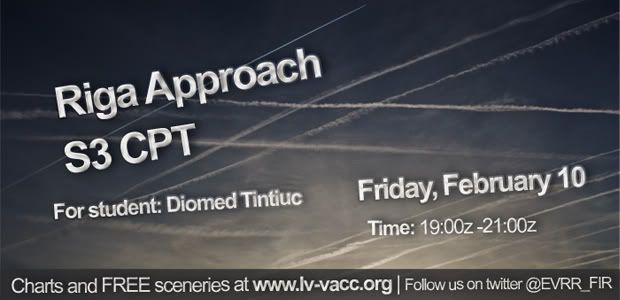 Location : Riga (EVRA/RIX) International Airport
Latvia vACC student Diomed is ready to accept all possible traffic to earn his S3 rating on Riga Approach! Fly to Riga International Airport and help him to earn his rating!
Expect Baltic Control to cover Baltic states around us for more enroute ATC!
Day: Friday, February 10
Time: 19:00 – 21:00 UTC
Charts: http://45.133.216.30/charts1.html
Free FS9/FSX Scenery: http://45.133.216.30/downloads1.html
Follow us on twitter @EVRR_FIR and http://facebook.com/VatsimLatvia